While falling costs of solar and wind power plants have sparked a boom all over the world, hydropower is marginalized in many regions. A recent visit by four energy experts to four hydropower plants in Portugal, Scotland, and Iceland raises the question of whether hydropower can play a role in the energy transition toward renewables.
Hydropower is cheap
Hydropower is an extremely inexpensive energy source. Harvesting water means significant competitive advantages for countries with hydropower resources. For example, Iceland's economy largely profits from the fact that hydropower is the cheapest source of energy. The small island country between the European and American continents managed to attract three large aluminum smelters – despite high labor costs. Other applications that are energy intensive have followed. Verne Global, Advania Data, and Vodafone have built up data centers in Iceland with low electricity costs and low ambient temperatures being the main differentiators in global competition.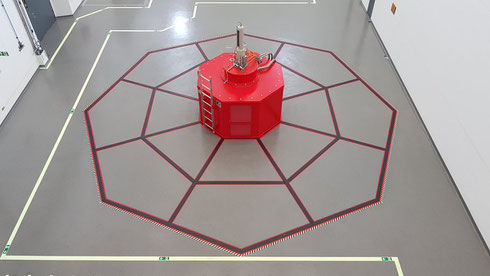 The lifetime of hydropower plants is extremely long. Hydropower plants require mainly investment costs while operating costs are marginal. During the tour, the expert team visited amongst other plants, Budarhals, a run-of-river power plant in the Icelandic Highlands operated by Landsvirkjun, the national power company for wholesale markets in Iceland. The 95 MW power plant located on the Tungnaá River and inaugurated in 2014 consists of two Kaplan turbines with an environmental friendly design such as water filled runner hubs. It helped Landsvirkjun to increase its capacity and cater for higher power demand from booming tourism and new commercial offtakers such as data centers.
Hydropower is flexible
Intermittencies from new renewable energy sources such as solar and wind pose a significant challenge for grid operators all over the world. Both pumped hydro and run-of-river plants incorporate flexibility and can be used for balancing these fluctuations. Several flexibility innovations could be observed during the DiscoverHydropower Tour at EDP's pumped storage plant Frades II in Northern Portugal, one of the most modern hydropower plants in the world and the largest variable speed pumped storage plant in Europe commissioned last year.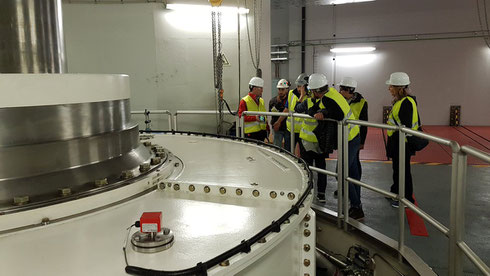 Two variable speed pump turbines have a rated output of 390 MW each. The key to this power plant are two asynchronous generators whose speed is not tied to line frequency and so can vary - unlike conventional asynchronous generators. The innovative solution at Frades II offers five main advantages:
The plant can respond faster and more flexibly to the active and reactive demand from the power grid;

 

It offers additional stability in the event of a drop in voltage, reducing the likelihood of a power failure;
It enables a fast restart if a power outage does occur;
It increases the total number of operating hours of the plant;
It increases overall operational efficiency.

 
Pumped hydro energy storage solutions can play an important role – especially in countries like Portugal that have added huge wind and solar power capacities in recent years. A 390 MW unit at Frades II can add 40 MW capacity within a second. In the case of Frades II, this allows the operator EDP to actively participate in the control reserve / frequency control markets.
Hydropower has become intelligent and digital
The main hydropower technologies have been proven for centuries. In recent years, competition from other types of renewable energy such as wind and solar energy has increased the pressure on hydro manufacturers. Modern hydropower plants enter the era of digital factories. Remote monitoring and control solutions allow operators to run hydropower plants from central control rooms. Even at plants in the higher triple digit MW-size range, no onsite personnel are needed during normal operation. Digitalization also allows for remote preventive maintenance. All these measures will even further decrease direct costs of hydropower and most of them will also contribute to prolong the lifetime of the plants.
At all four stops of the DiscoverHydropower Tour, it was obvious that digitalization is driving innovation in hydropower forward. This was also visible at two 2MW units from the Voith Hydro subsidiary Kössler that we have seen in Scotland. Green Highland is operating Coiltie and Lock Eilde Mor, two small-scale run-of-river power plants in the Scottish Highlands. It is especially crucial for small-scale hydro that no onsite personnel are needed. In comparison to large-scale hydro, the annual electricity generated is relatively low and even a single salary would increase operational costs significantly. Similarly, it is important to have a remote maintenance concept that reduces the number of required site visits.
Hydropower is communicable
As with other renewable sources, such a wind, solar, and geothermal, hydropower is attractive for end-consumers. There is a huge untapped potential for using hydro-power in end-consumer communication. Diversified utilities with conventional and unconventional power plants in their generation mix might try to form end-consumer products based on different energy sources. Power producers that focus on hydro or renewables in general will be in an even better position to use hydropower toward end-consumers as they enjoy far higher customer credibility. An additional aspect in end-consumer communication is whether or not these renewable energy assets are newly built or if a provider relies on a portfolio of existing plants. In many cases, even surplus cost for renewables might be recovered from the end-customers through a higher willingness-to-pay.
(based on discussions with the DiscoverHydropower participant Fridrik Larsen who runs a great conference about branding energy: https://goo.gl/s8oirj)
Climate change makes the pendulum swing toward hydropower
Hydropower – like many other large infrastructure projects - has negative consequences on the environment as it changes landscapes and endangers animals and human beings alike. There is always a trade-off between these disadvantages and the fact that hydropower is a competitive source of power generation suited for providing electricity in a flexible way. In the end, politics must strive for the right balance between local adverse effects and the manifold advantages of hydropower. As global warming is progressing, the pendulum is swinging toward hydropower The "not in my backyard" attitude is becoming more prevalent and the value of hydroelectricity for individual economies is increasing. In times when the "not in my backyard" attitude assumes momentum for all kinds of large-scale projects quickly, it is important to put also the advantages of hydropower more in focus so that well-balanced decisions can be made.
The author was invited by Voith Hydro to visit four hydropower plants in Portugal, Scotland and Iceland together with three other energy experts, Claudia Kemfert, Fridrik Larsen, and Kevin O'Donovan. Voith Hydro sponsored the six-day journey, selected the plants that were visited during the trip and provided the experts with information via discussions. This article, however, fully reflects the opinion of the author – independent of any official positions of Voith Hydro.